Thalgo Polynesia
6 March 2014, 9:41AM
Femme
Discover Polynesian beauty secrets and enhance your beauty to the rhythm of traditional pampering methods.
Delve into a journey over the waters of the Pacific and into a unique, sensory experience at the heart of the ocean with THALGO Polynesia. The treatment products are based on Algo-Monoi Complex – a blend of protective and moisturising Tahitian Monoi and Micro-Algae from the Pacific, rich in trace elements with stress relieving properties.

The Spa Treatment
The two-hour treatment takes you on a blissful journey containing four sensory 'stopovers', designed to treat the temple of your soul throughout the Pacific Islands and return your body detoxified, replenished and relaxed.

Stopover on Tahaa, the Vanilla Island where coconut shells, soft white sand from the island of Bora Bora, sea salt and Tahitian Vanilla combine to exfoliate your body for soft and smooth skin. Next, relax in a 'Lagoon Water' bath on Manihi, the Lagoon Island, where essential oils and calming, aquatic fragrances will help you unwind and fully relax into the treatment. When you arrive at Bora Bora, the White Sand Island, you'll surrender to an exquisite, slow and powerful massage accompanied by hot sand pouches for an ultimate letting-go experience. Enveloped in the scent of Tiare, your body will relax into ecstasy as you relish the true island feeling. Finish your journey in Raiatea, the Sacred Island where the Polynesia Sacred Oil will leave your skin glowing, with a subtle pearl finish.

At home spa
For a luxurious home-spa experience and to continue the journey at home, THALGO offer the indulgent range:

THALGO Exotic Island Body Scrub RRP $136.20 (270g)
Enriched with Tahitian vanilla extracts, this scrub, with Bora Bora sand, sea salt and coconut
shell transports you to the very heart of the Polynesian islands and gently exfoliates the body
while the Monoi and Jojoba Oils leave skin feeling soft and velvety.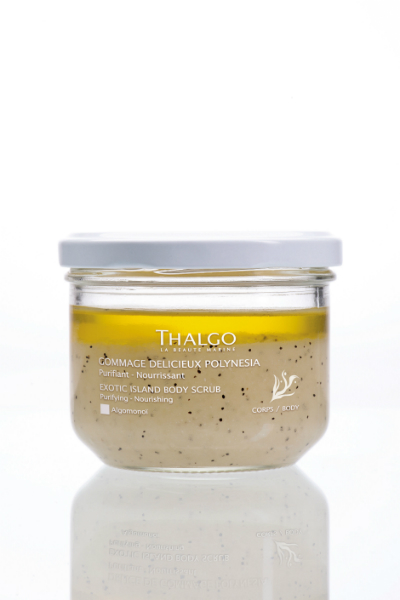 THALGO Lagoon Water Bath Pebbles RRP $64.40 (6 x 28g)
Blended with Citrus Essential Oils, the pebbles provide a relaxing bath that moisturises and
leaves skin delicately scented. Relax in the aroma of the fresh, aquatic fragrance and place
the pebbles behind your back to experience relaxing micro-bubbles against your skin.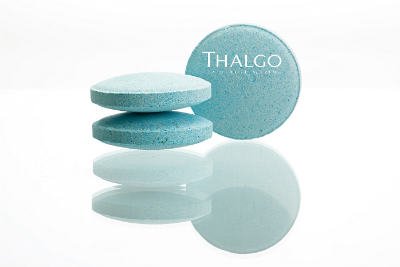 THALGO Polynesia Sacred Oil RRP $75.50 (50ml)
The Polynesia Sacred Oil nourishes and enhances your skin. As a beauty secret borrowed from
Polynesian women, this scented Monoi-enriched dry oil leaves skin feeling soft and moisturised, and
enhanced with a subtle shimmer.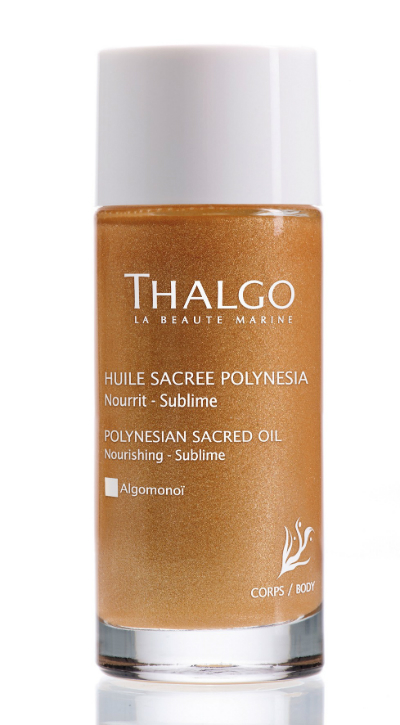 THALGO Polynesia Scented Candle RRP $81.90 (140g)
Take a sensory journey to the sacred islands of Polynesia, with a gentle and soothing blend of
Tahitian Vanilla in a scented candle to create a feeling of total relaxation and well-being.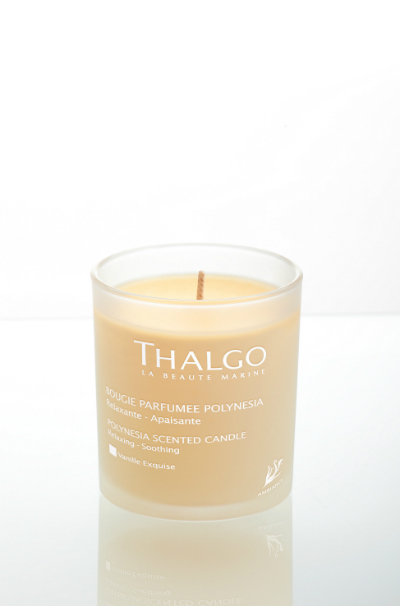 Drawing on fifty years of skincare expertise, Thalgo Spa Rituals cleverly bring together beauty results and deep relaxation. Surrender to the pleasure of exquisite pampering in your very own journey through the Pacific Islands – an absolute serenity for the body and mind.