Giveaways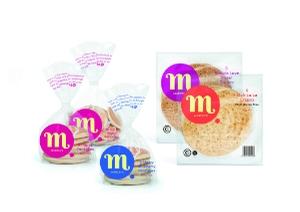 PANCAKES MAKE LIFE HAPPY!
The modern world is complicated, but when it comes to simple moments of enjoyment – like eating pancakes – it doesn't have to be. That's why Marcel's makes it easy for you to create a little pocket of pleasure in your day.

Marcel's pancakes are deliciously light and fluffy, and taste like they were made just moments ago. Given you only have to heat them quickly in the microwave or frying pan, you'll never struggle to get the perfect pancake again! Why waste time and make mess with mixing bowls, when with Marcel's all you have to do is add the finishing flourishes.
Femme Fitness has teamed up with Marcel's to give away 3 bakery prize packs. The pack contains a voucher to buy one of everything in the bakery range, including; Pancakes, Petite Pancakes, Sweet Crepes and Plain Gluten Free Crepes.
Look out for the bright, new look, Marcel's range in your supermarket's bakery section and get ready to enjoy the happiest (and easiest) pancake moment you've ever had! Available from leading grocery stores, from RRP $3.29.
#makewithmarcels
This give away has now closed.