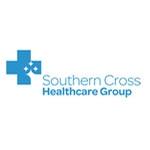 6.7M Working Days Lost Due To Absence
31 August 2015, 1:05PM
Southern Cross
New Zealand lost 6.7 million working days to absence in 2014 - up from 6.1 million in 2012 - according to the second Wellness in the Workplace Survey.
This is just one of the key findings of the 2015 survey - a joint study undertaken by the country's largest health insurer Southern Cross Health Society and New Zealand's largest advocacy group for enterprise BusinessNZ.
Phil O'Reilly, BusinessNZ Chief Executive, says 'Wellness in the Workplace' is the most comprehensive study of where New Zealand stands in regards to absenteeism, sickness, stress and cost related practices in the workplace.
"The survey gives us a solid foundation to track workplace trends and over time for New Zealand workers. It also shows a combination of areas where some improvements have been made, as well as identifying opportunities where enterprises can enhance the wellbeing of their staff "
The nationwide study of 113 employers (encompassing 116,000 employees) was carried out between March – June 2015 with the aim of benchmarking workplace trends.
The survey highlighted some key findings and trends that face businesses today:
The average number of annual absentee days per employee was 4.7, amounting to a national cost of $1.4 billion in 2014.
Average absenteeism has risen from 4.5 days since 2013, at an additional cost of $200 million.
Public sector workers absentee rates were 45.7% higher (6.7 days) than that of the private sector (4.6 days).
Manual employees took more sick leave with 5.1 days compared to non-manual employees at 3.9.
Larger organisations are more likely to have high rates of absenteeism, compared to SMEs where the absence of a staff member is more acute.
The two most common causes of absence across both non-manual and manual workers were: illness/injury unrelated to the workplace and caring for a family member of dependant.
28.6% of businesses reported an increase in stress levels, while 14.3% reported a decrease. 57.1% saw stress levels stay the same.
35% of New Zealanders continue to head into work unwell, despite a push by businesses for unwell workers to stay away.
Almost 80% of businesses have no policies or arrangements in place for older workers – and don't think it's required.
Despite around 70% of enterprises collecting non-work related information on their staff, most are not overly proactive in terms of how best to use staff information to assist their employees.
Only one third of businesses provide health insurance for their staff. For those who do not, evidence that it reduces absenteeism, the removal of FBT and a decrease in costs were the primary factors that would lead to it being provided.
Southern Cross Health Society Chief Executive Peter Tynan says the survey is an important benchmark for business owners and policy makers alike.
"Employers need to identify what lies behind these trends and consider what they can offer or change to make their workplace a healthier place for their staff. Introducing or expanding wellness policies, free flu jabs, health checks, using staff information effectively, having more flexible hours or the option to work from home are ways in which to keep staff healthy and engaged."
The full Wellness in the Workplace 2015 survey can be found at
http://www.businessnz.org.nz/__data/assets/pdf_file/0013/108400/Wellness-in-the-Workplace-Survey-Report-2015.pdf