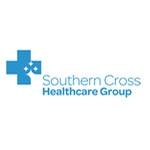 Are NZ Workplaces Ready For The Third Age?
7 September 2015, 6:10AM
Southern Cross
Almost 80% of New Zealand business aren't prepared for ageing or retiring workers and don't plan on putting any steps in place, according to the latest Wellness in the Workplace survey.
Wellness in the Workplace is a joint study undertaken by the country's largest health insurer Southern Cross Health Society and New Zealand's largest advocacy group for enterprise BusinessNZ.
The nationwide study of 113 employers (encompassing 116,000 employees) was carried out between March – June 2015 with the aim of benchmarking workplace trends.
Phil O'Reilly, BusinessNZ Chief Executive, says employers may be too focused on the short-term.
"The reality is our work force is getting older and these people will need to be practically accommodated. This country will also see a lot of high level, senior staff with a wealth of experience and knowledge retiring in the coming years and businesses need to put plans in place and be prepared for their departure."
The survey showed that:
Over 40% of businesses expect to see an increase in the proportion of workers in their enterprise above 65 in the near future.
79.6% (4 out of 5) businesses do not have any current policies or arrangements on place for older workers and don't think it's required.
For those that have plans in place, changes to the hours of work was the most common plan, followed by reduced hours of work, lighter duties and discussions around retirement options.
Older workers may not be wanting to give up work completely, but instead may be looking for better balance says O'Reilly.
"Older staff may be looking to transition from full time work into a more flexible arrangement. They may want to be more involved with caring for grandchildren, have other dependants to look after, hobbies they want to spend more time on or may have health issues to contend with.
"Businesses need to tap into this experience while they have it, and look at ways for long-serving staff to pass their knowledge on while still playing a valuable role."
Southern Cross Health Society Chief Executive Peter Tynan says as the workforce gets collectively older the health of employees is going to play a big part in their ability to continue to contribute.
"Businesses may want to start planning long-term, and putting into place practices that help keep their staff healthy throughout their working lives."
The full Wellness in the Workplace 2015 survey can be found at
http://www.businessnz.org.nz/__data/assets/pdf_file/0013/108400/Wellness-in-the-Workplace-Survey-Report-2015.pdf