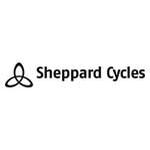 Sheppard Cycles - New Partnership Announcement
12 November 2015, 1:57PM
Sheppard Cycles
Scott Sports SA and John Struthers, the owner of Sheppard Industries, have entered into an agreement to establish two new jointly owned companies to be called Sheppard Cycles Australia, and Sheppard Cycles New Zealand. Other investors will be Kim Struthers, Stephen James, and Steve Paraskevas, who will head up both companies as Managing Director.
Sheppard Industries, which has operated successfully in the bicycle industry for over 35 years, and is the largest wholesaler of bicycles and bicycle parts and accessories in Australia and New Zealand, will now partner up with one of the world's largest and most successful bicycle brands.
John Struthers, Chairman and owner of Sheppards, said that "the forming of the two new companies with Scott Sports will provide significant benefits for Sheppard's current retailers with greater economies of scale across purchasing, marketing, logistics, retail services, and product development".
John went on to say "I am extremely pleased that this new partnership will add further investment in key areas of the business and provide added benefit to our current suppliers and customers with a business partner who is just as passionate about cycling and growing the retail markets in Australia and New Zealand, and will obviously open up further opportunities for our growing export markets. For me personally it was extremely important to have a partner who reflected our core values and culture working together for mutual benefit, respect for all, and a keen appreciation of the value of synergy."
Beat Zaugg, CEO of Scott Sports SA said "I am extremely excited to be partnering with an experienced and passionate team at Sheppards, and I am looking forward to supporting the current business model through its next cycle of growth. Having worked with the team at Sheppards over the last 5 years with the Scott brand, I recognise the true benefits of partnering with such an established team of staff, retailers and existing brand partners, and I strongly feel that we can continue to grow the current brand portfolio which compliments the Scott brand."
Beat added, "We are very focused on ensuring that our investment in areas such as IT, logistics, and marketing will help build on the current level of service being offered by Sheppards to its retailers. We look forward to working closely with the current team and we see no major changes in the strategy and business model that Sheppards currently operates. I have been working with John Struthers and the team for a long time, and I have been very impressed with the performance of the business and see a great future in this new chapter for Sheppard Cycles in Australia and New Zealand."
It's certainly a big and bold move for the business which started out life as a small cycle manufacturer in Auckland New Zealand some 35 years ago, and now boasts significant businesses in both Australia and New Zealand distributing, manufacturing and marketing many successful product and retail brands.
It's certainly exciting times ahead.