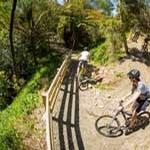 Rimutaka Cycle Trail receives $230k funding boost
17 December 2015, 3:21PM
Wellington
Wellington Regional Economic Development Agency (WREDA) will receive $229,600 from the Ministry of Business, Innovation and Employment (MBIE), on behalf of local council partners, to invest in the Rimutaka Cycle Trail.
The funding boost is the largest single amount awarded nationwide from the Maintaining the Quality of the Great Rides fund, and recognises the collaborative cross-council and agency commitment to this regional tourism venture.
WREDA Chief Executive Chris Whelan says the government has always been a strong supporter of the Rimutaka Cycle Trail, as one of the Great Rides on the New Zealand Cycle Trail.
"The ongoing success of the Rimutaka Cycle Trail is a testament to the power of partnership both across the Wellington region, and with central government. This new funding will match dollar for dollar work local and regional councils are doing to enhance the riding experience specifically for the trail, further supporting the growth in accommodation and tour businesses the trail has already generated."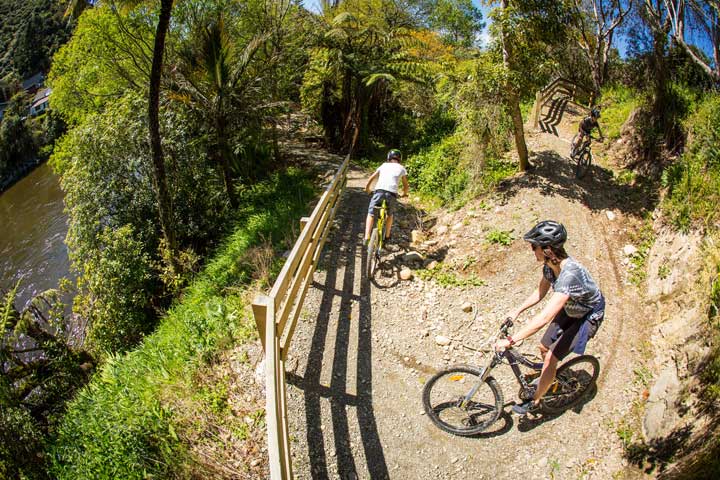 Photo courtesy of Wellington
Bruce Hodgins, Manager, Parks and Gardens for Hutt City Council, says the money will be used to widen and improve the trail surface in a number of sections.
"This funding boost is for work throughout the Hutt Valley, with almost three quarters earmarked to Petone Foreshore enhancements to create a better shared pathway for cyclists and other recreational users. This will complement significant work already undertaken on the trail including re-surfacing, campsite improvements, and a new carpark at Orongorongo River."
Jimmy Young, Eastern Principal Ranger, with the Greater Wellington Regional Council, says the Rimutaka Cycle Trail endorses the region's status as a quality cycling destination.
"Not only is the Rimutaka Cycle Trail a boost to the visitor economy, it makes a significant contribution to the outdoor recreation options for residents. The ongoing support of the government will allow us to enhance and preserve this unique public asset. Since the launch the sections of the trail such as the Rimutaka Rail Trail and Hutt River Trail have enjoyed a significant increase in cycling use, which fulfils the objectives of the respective councils involved in this project."