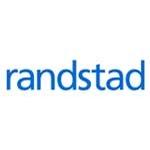 Kiwi's not confident money coming their way
25 January 2016, 1:52PM
PPR
Kiwi workers are amongst the least confident in the world they will be rewarded for their hard work in 2015 with a pay rise as we start the new year, according to HR and recruitment specialists Randstad.
The Randstad Workmonitor report (Wave 4 2015) has revealed only half (50%) of working New Zealanders anticipate a pay rise. Kiwis expectations are the lowest in the Asia-Pacific region (APAC), but in line with our Aussie neighbours. Less than half (45%) of Australian workers expect a pay rise in 2016.
Brien Keegan, Director of Randstad New Zealand, says the less than optimistic outlook of New Zealand workers is in line with the New Zealand job market, which was luke-warm at the end of 2015.
"During 2015 we found, in contrast to recent years, we only had modest jobseeker confidence. This, coupled with high unemployment numbers which crept higher at the end of the year due to record high inward immigration, meant we ended the year with a plateauing job market.
"The latest Randstad Workmonitor data shows that these market conditions have trickled down to worker confidence and Kiwi workers aren't particularly hopeful for a pay rise this year," says Keegan.
Kiwi workers are even less optimistic about receiving a bonus according to the same report, with only one in three (35%) expecting a one-time bonus this new year.
"Those workers that do receive a bonus or pay rise, whether it is expected or unexpected, are likely to start work in 2016 feeling rewarded for their hard work and dedication while also energised and motivated for the year ahead, says Keegan.
"Undoubtedly though, some workers expecting a financial reward will be left disappointed and disheartened throughout January, so it will be important for employers to recognise top talent in any way they can or risk losing them.
Keegan says employees - whether or not their business can afford to offer a pay rise in 2016 - should manage their employee's expectations in an effort to avoid unnecessary turnover.
"As we start a new year, employers need to be acutely aware of the risks that arise when employee expectations aren't in line with business realities. There is a danger that staff satisfaction and engagement will drop if workers believe the business is doing well and yet they aren't rewarded for the work they've put in. While bosses might not want to disclose their bottom line, communication is key. Keeping your workforce in the loop on the state of trading will help ensure their expectations are realistic.
"In managing worker's expectations, take into consideration that a small increase, such as a parking or petrol allowance, is often considered better than no increase and shows a vested interest on your part.
"If an employee is expecting a pay rise this year and your business is not in a financial position to offer a pay rise, sticking your head in the sand and avoiding the issue will only lead to problems down the road. Rather than avoidance I would suggest proactively addressing the issue.
"Research shows us employees, especially Kiwi employees, are motivated by more than money and though you may not be able to offer a pay rise you may be able to appease them with other rewards. For example, you could consider non-monetary rewards such as flexible working options and extra leave days ('mental health days')," says Keegan.
Keegan encourages any disillusioned workers to discuss their disappointment with a manager or human resources.
"It's important to let your employer know if you are feeling underappreciated. Rather than jumping to hand in your notice in January, take the time to prepare a list of your achievements last year and the reasons you feel deserving of a bonus or pay rise.
"There is no harm in starting the conversation. Managers won't want you starting the year disengaged, so you may end up getting what you ask for!"
Workers elsewhere in the APAC are more optimistic about a pay rise this year, with 80% of Chinese workers, 78% of Malaysian, 69% of Singaporean and 52% of employees in Hong Kong expecting a one-off financial reward or bonus leading into 2016. Meanwhile, 76% of Malaysian, 73% of Chinese, 61% of Singaporean and 60% of Hong Kong workers are anticipating a pay rise. The global averages are 48% and 51% respectively.
For detailed insights into all 34 countries contributing to the quarterly Randstad Workmonitor & Mobility Index, visit
http://www.randstad.com/press/research-reports​