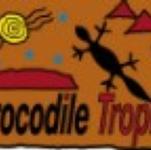 Leandre Bouchard is the MEPT – Crocodile Trophy Champion 2017
25 September 2017, 12:28PM
Rocky Trail Communication
The 2017 MEPT – Crocodile Trophy finished today on Four Mile Beach in Port Douglas. It was the final battle between two Canadian elite racers who had dominated the field for the entire week – Andrew L'Esperance took the stage win on the 30km indiviual time trial and Leandre Bouchard successfully defended his lead to claim the overall race victory after eight gruelling stages. Amateur category winner Erik Dekker from the Netherlands finished in third outright ahead of Australia's Daniel Beresford and elite racer Ben May, also from Australia, came in fifth, claiming the third elite position after eight stages. The winning female was elite racer Haley Smith from Canada ahead of amateur racer Daniela Erni Ruoss from Switzerland.
Riders from 17 countries started this 23rd edition of the world's and Australia's oldest and most legendary mountain bike stage race in Cairns more than a week ago, then made their way through the Atherton Tablelands to the tropical Skybury Coffee Plantation. Wetherby Cattle Station was the stage finish for the last two stages, before today's final race finish in Port Douglas. Overall, the Crocodile Trophy finishers 2017 have completed more than 660km and climbed over 10,000 meters of elevation in eight days.
The two race leaders, Leandre Bouchard and Andrew L'Esperance domintated the field for th entire week and with a steady gap of only 1:30 minutes it was a thriller of a final stage, which L'Esperance decided for himself making up 15 seconds on the 30km stage.
"I'm really happy that I was able to take most of my lead across the finish line", said a relieved Leandre Bouchard in Port Douglas today. "Andrew [L'Esperance] got really strong over the last few days and I really wanted to claim today's stage myself, but am content with the overall victory, of course", he said. He added that he had been so impressed with the event and the organisation behind it, "It's been a real adventure and I really enjoyed this week."
Winning female Haley Smith and partner Andrew L'Esperence, the Croc power couple claimed in unison, "Where off to Disneyland next", referring to their "deal" to use the prize money for a trip to Haley's favourite childhood holiday destination in Florida.
In the general classification it was the four-time Tour de France stage winner Erik Dekker from the Netherlands who took out the third position and the Amateur race title. The female amateur title goes to Daniela Erni Ruoss the Swiss-born endurance rider from Melbourne in 34h53:33.7.
Australians enjoy international competition
Fastest Australian, like last year, and fourth overall, was Daniel Beresford from Wagga Wagga, the runner-up behind Erik Dekker in the A3 category by +1h06:50. "This Jersey means a lot to me! Its been a years goal to race this race. I prepared all year for this", he said. To win stage four with Erik Dekker in his category had been a dream come true, he added. "I grew up watching him in the Tour de France. I only just had my last training session in the garage watching re-runs of the Tour de France and he was in a break away!", Beresford said of the high-profile field of racers at this year's event.
Third in the elite category overall and fifth outright after eight stages was the Australian Ben May. He said, "Bouchard and L'Esperance have dominated all stages of the race with nothing but class."
The fifth elite finisher this year behind the Japanese rider Hiroyuki Okamoto was Mike Blewitt, a well-know mountian bike journalist, editor of the Australian Mountain Bike Magazine and multiple Crocodile Trophy finisher. "The experience was really social for Australians. It was a small field this year but very, very enjoyable. Plus I think it shows that the Crocodile Trophy is a really good option for Australians. Canadian l'Esperance said he has got to practice his sprint finish 4 days in a row. That's what a lot of Australia's younger elite racers are missing out on here. Day after day they can race and try new things. I'd love to see more of our best racers here."
Back to the traditional October date for 2018
"I'm really content with the feedback I'm getting from my riders after this week", said Gerhard Schönbacher. "We've had a great local team that supported us putting together the stage plan for this year and now more than ever am I determined to keep organising the hardest mountain bike stage race on earth", he concluded.
The organiser also announced that the MEPT – Crocodile Trophy would return to Tropical North Queensland in 2018. One who plans to continue extending his World Record of most Crocodile Trophy events completed is the Austrian Martin Wisata. The race promoter from the NSW Central Coast finished his eighth event in Port Douglas today and promised to be back next year.
The confirmed dates for the MEPT - Crocodile Trophy next year are 13th - 20th October 2018.