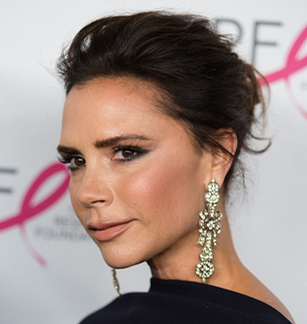 Victoria Beckham's Body Care Secrets Have Been Spilled
12 October 2017, 5:08PM
Bare PR
Weleda's much-loved Skin Food has been revealed as the number one body product of fashion designer, Victoria Beckham, as exclusively told to Into The Gloss.
Victoria loves Weleda Skin Food for its thick and buttery texture, revealing that her trick for maintaining a long tan is through mixing Skin Food with coconut oil and covering her entire body in it.
Many remember Victoria Beckham as Posh Spice, however, years on from the days of Spice World, she is now known as a style icon and fashion designer and keeps her skin (and tan!) in impeccable condition.
Weleda Skin Food is a deeply nourishing, intensely hydrating whole-body moisturiser that restores and protects dry skin. The enriching balm has been feeding skin for over 90 years and is 100% Certified Natural.
"By the time I leave the house I feel as if it's really sunk in. Like my skin's had a good drink."- Victoria Beckham
ABOUT WELEDA SKINFOOD
Formulated to deeply nourish and hydrate skin, the award-winning Weleda Skin Food has been around since 1926. This celebrity favourite is 100% certified natural by NATRUE and includes extracts of organic chamomile, calendula, wild pansy and rosemary in a thick base of sunflower seed oil, sweet almond oil and organic beeswax to provide a fine protective barrier against the ravages of wind and weather. Use on rough, dry skin anywhere on the body, especially hands, elbows, heels and knees. Weleda Skin Food is also great for chapped lips and noses, as a revitalising face mask or as a make-up primer and a highlighter for cheekbones. When applying it to the delicate skin of your face, squeeze it onto your palm, warm it up between your hands, then gently pat onto your face. Free from parabens, artificial preservatives, colours and fragrances. Skin Food is not tested on animals and is suitable for vegetarians.
Weleda Skin Food 30ml/75ml RRP$13.90/$22.90