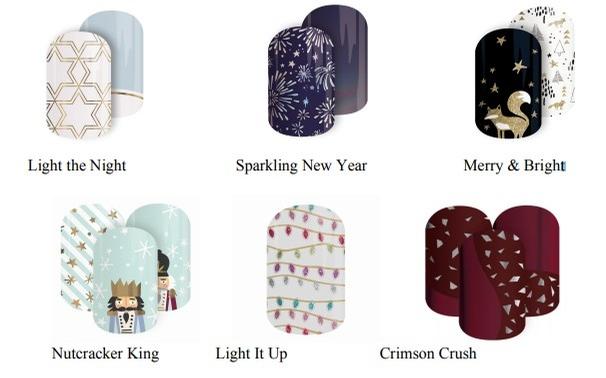 'Tis the Season for Seriously Cute Nails
7 November 2017, 4:20PM
Elysia Shanks
Once the Christmas tree is up and the wreath is hung on the door there is only one thing left to think about - the perfect Christmas mani. And nothing says Christmas like Jamberry's holiday themed nail wraps. When the silly season is in full swing there is really no time to be painting and decorating your nails when there is shopping to be done and drinks to be had.
Looking to make an entrance at your Christmas party? Crimson Crush and Light It Up are the perfect choice for a little Christmas sparkle. Try Nutcracker King for your traditional Christmas lunch. Dreaming of a white Christmas? Light the Night and Merry & Bright offer the winter scenes of your heart's desire. Want to be set for the New Year too? Sparkling New Year has all your fireworks goals – don't be afraid to ring in the New Year with style.
Jamberry gives you the gift of convenience and the ease of application so you can spend more time celebrating and less time fussing around.