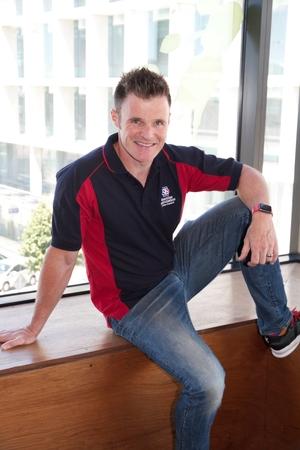 Regular exercise can improve lives for people with Parkinson's
8 November 2017, 4:43PM
Make Lemonade
Parkinson's is a condition that affects more than 13,000 New Zealand and can affect anyone of any age but exercise and movement have been shown to significantly improve the lives of those who have the disease, a national exercise expert says.
Today is the start of the annual Parkinson's diseases awareness week. While there are no known cures and drugs treat only some of the issues, exercise has been shown to significantly improve the lives of those who have Parkinson's, ExerciseNZ chief executive Richard Beddie says.
"What's important is that exercise needs intensity and also a cognitive function - engaging the mind and the body - to have the best effects. So, things such as dancing, or workouts with certain types of agility components, can be the most effective," Beddie says.
"People with Parkinson's should get good advice; work with their doctor or physio and then an exercise professional that has specialist training.
"Parkinson's is a progressive, neurological disease, with no cure. Symptoms and progression can be managed as exercise helps. Symptoms of Parkinson's include lack of balance, tremors, stiffness or rigidity, and slowness of movement known as bradykinesia.
"One percent of Kiwi adults over the age of 60 suffer the disease. Symptoms include a lack of balance and tremors.
"Exercise increases the body's response to dopamine cells in the brain, thus slowing the progression of the disease in some people, and helping to manage the symptoms in others.
"Balanced exercises assist with reducing falls. People with Parkinson's are at greater risk of falls.
Even 20 minutes a day of gentle exercise can help afflicted people.
"Exercise activities such as walking or dancing are steps in the right direction for people living with Parkinson's disease. Getting exercise in early after diagnosis is key for the best outcomes.
"Fitness activity could help prevent falls in people living with the disease. Quite a number of New Zealand exercise trainers encourage people with the disease to be active."
Some of those trainers are entered into ExerciseNZ's annual industry awards to be announced at a gala ExerciseNZ event in Auckland on November 25. The awards are the Oscars of the New Zealand exercise industry and been run by ExerciseNZ since 2005.
Note: There is no cure but there are a range of treatments. Scientists and researchers agree patients benefit from physical therapy. While Parkinson's itself is not considered fatal, people can die from complications of the disease.
For further information contact ExerciseNZ chief executive Richard Beddie on 027 5205744 or Make Lemonade NZ editor-in-chief Kip Brook on 0275 030188.