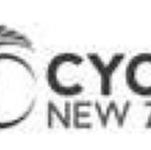 Cycling New Zealand administrators gain places at UCI head table
16 November 2017, 2:30PM
CyclingNZ High Performance Sports Media NZ Ltd
Cycling New Zealand Chairman Tony Mitchell heads a record number of Kiwi administrators who have been elected to key UCI commissions and bodies following the recent annual congress of the sport's ruling body.
Mitchell joins Oceania President Tracey Gaudry on the all-important UCI Management Committee, the first time that the region has two members on this group.
Additionally the New Zealand administrator has also been elected to the Track Cycling Commission, Finance Committee, the Cycling Economy and Marketing Commission and is the President of the Advocacy and Mass Participation Committee.
London Olympic silver medallist Sarah Walker, who is already a member of the IOC Athletes Commission, has been included on the UCI BMX Commission, while Rotorua mountain bike enthusiast and investment advisor Malcolm Thomas is a member of the Mountain Bike Commission.
Former Cycling New Zealand Chairman Richard Leggat remains on the UCI Ethics Commission with Oceania representatives elected to virtually every UCI Commission for the first time.
"In a significant step forward for New Zealand and Oceania we are represented on a wide range of key UCI bodies. This demonstrates the ability of our people and is recognition of our region in the sport," said Mr Mitchell.
"Importantly it gives us a voice in most of the decision-making commissions and bodies of the sport's ruling organisation, which can only be a benefit to the sport in New Zealand and Oceania."