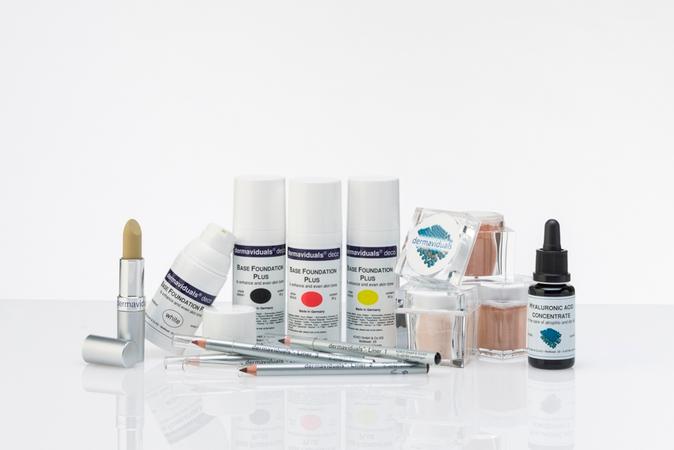 Introducing the new dermaviduals deco – true bespoke makeup range
17 November 2017, 5:52PM
360 PR
dermaviduals, known for true bespoke skincare, is pleased to bring you the new dermaviduals deco range. The brand new deco range is everything that the celebrated skincare line is: customisable (bespoke foundation for any skin complexion), pure (no nasties), corrective (adhering to the principles of corneotherapy) and based on science using their world-renowned DMS technology.
Managing Director of dermaviduals, Reika Roberts says, "The dermaviduals deco range is truly unique with the ability to create customised makeup solutions for every individual and skin condition. Made from the highest quality ingredients, skin caring substances and natural moisturisers, dermaviduals deco is free from fragrances, preservatives, emulsifiers, artificial colours, mineral oils, silicones and amines. Products are gentle on the skin, enhancing the journey to skin health."
Key benefits of dermaviduals deco include:
• Creates a smooth, soft texture on the skin and improves appearance
• Excellent absorption properties ensure foundation sits beautifully on skin
• Colour corrective and light diffusing
• Scatters light, hiding fine lines and imperfections
• Oil absorbing and mattifying
• Water retaining and improves skin elasticity
• Anti-inflammatory and antioxidant properties
• Tyrosinase inhibitor; inhibits melanin production
• Increases collagen production
• Strengthens collagen strands
Products in the range include:
• Base Foundation Plus (RRP $107): A bespoke foundation with high-quality skin caring substances and pigments. A unique offering in the market, Base Foundation Plus is customised and blended to match your exact skin tone with the ability to build for full coverage.
• Loose Powder (RRP $78): Contains light reflecting pigments and can be used alone or on top of the bespoke Base Foundation Plus. The Talc-free formulation with physiologically tolerated components has a mattifying effect that evens your complexion. Currently available in three shades (Light Beige, Light Bronze, Transparent).
• Mineral Blush (RRP $53): Highly pigmented to provide a natural and healthy looking pop of colour and glow to any complexion. deco blushes can be built up for intensity as desired and are the perfect addition to your corneotherapeutic skincare and makeup regime for a flawless finish. Available in three colours (Light Apricot, Light Rose, Pink Red).
• Liners (RRP $24): Multifunctional and can be used to line and define the eyes, lips and brows. The pencils contain mineral pigments and natural colours dispersed in vegetable oils and waxes. Available in four colours (Black, Light Brown, Dark Brown, Red Brown).
• Cover and Conceal (RRP $59): The green shade neutralises reddened skin with the chamomile ingredient featuring anti-inflammatory and zinc oxide antiseptic properties. It can be used over acne and other blemishes to soothe and conceal. dermaviduals is now available in over 47 clinics across New Zealand. The range now includes cleansers, serums, face and body moisturisers and now, the introduction of bespoke mineral makeup.