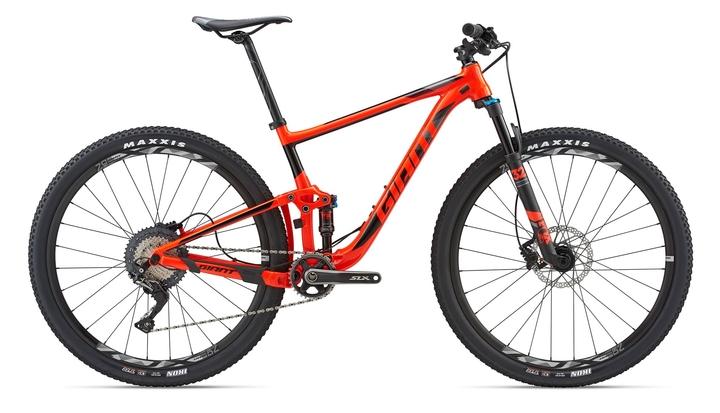 Giant Partners With Red Bull Defiance
8 December 2017, 10:33AM
Giant
The world's largest producer of premium quality bikes joins forces with Red Bull Defiance to support competitors racing at the high profile multisport event.
The newly created sponsorship further enhances the challenging Red Bull Defiance that returns to Lake Wanaka, New Zealand on the 20th & 21st January 2018.
100% Pure Racing CEO Warren Bates says Giant is a market leader with a global community of cyclists, mountain bikers and adventurers.
" Giant is an innovative mega bike brand, and we are super excited to have them join us at Red Bull Defiance. They will help build the profile of the event and in particular, the Minaret Burn MTB which Giant are now naming right sponsors."
"Rarely do you get a chance to mountain bike through one of New Zealand's most iconic high country farms and the Giant Minaret Burn MTB offers competitors privileged access through pristine high country wilderness areas high above Lake Wanaka."
Giant will provide a range of spot prizes including a major spot prize of a new Giant 'Anthem' mountain bike valued at $3800. The Anthem 29er 2 is built on a lightweight ALUXX SL aluminium frame that's specifically engineered for speed and stability. It features updated geometry making it quicker and more agile on climbs and descents and is perfect for rugged XC terrain and trail epics.
Giant NZ Branch Manager Jason Foster says the company is committed to inspiring passion for all aspects of cycling and joining with Red Bull Defiance reinforces that.
"Giant has a long-standing history of MTB race sponsorship in New Zealand, and we jumped at the chance to join forces with Redbull and 100% Pure Racing. As a company, we love it when we get to interact with our customers and support their racing endeavours."
Entries are open for the Giant Minaret Burn MTB and the Skyline Traverse Mountain Run. To enter click here: https://www.redbulldefiance.co.nz/