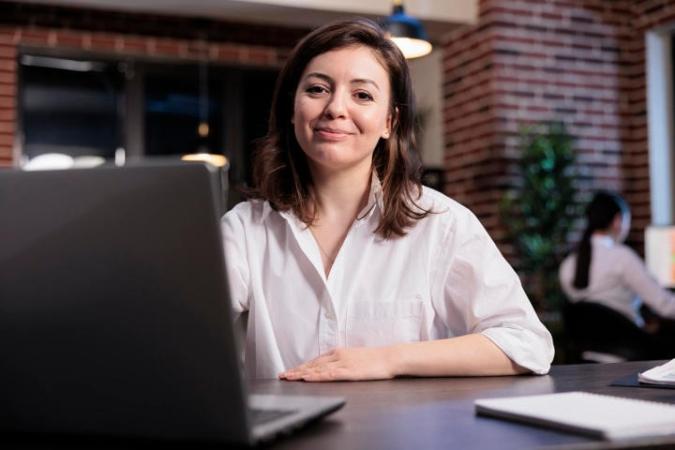 The Top 5 Outstanding Chartered Accountants in Bay of Plenty
29 June 2022, 5:29AM
Following is a list of highly recommend accounting firms in the Bay of Plenty. To make sure we've got you covered, the list includes accountants from several towns and cities in the region:
Katakati
Tauranga
Te Puke
Rotorua
Whakatane
We have chosen these accountants based on the following criteria:
Qualified
Affiliated
Relevant Experience
Range of Services
Technology & Software
Adding value
Personal Connection
Reputation – Recommended
Convenient Location
Fees
Accumulus are based in Katikati, the self-proclaimed gateway to the Bay of Plenty, famous for its many murals, and the Avocado Capital of New Zealand.
Accumulus accounting have been working with business owners in and around Katikati for almost 20 years. They are a modern accounting firm with modern offices, a modern website, and they use the latest technology to streamline our processes to make your accounting and tax efficient and painless.
They are platinum partners with Xero, and members of the Accountants and Tax Agents Institute of New Zealand (ATAINZ).
Accumulus offer a relationship-based service, and don't charge for picking up the phone or dropping in for a chat.
Services
The team at Accumulus are a mix of commercial and public practice qualified accountants.
Annual Accounts and Tax Services
Annual Accounts and Tax Return Preparation and filing
Monthly accounts and GST return processing
Rental Property Accounts
Orchard and Farm Reporting
Business Services
Company formations and company returns
Bookkeeping services including payroll
Software assistance with Xero
Liason with IRD and ACC
Specialist Services
Taxation and business advisory services
Business sale and/or acquisition appraisal and advice
Succession Planning/Exit Strategy Planning
Cashflow and borrowing applications
Tax planning
Debt Restructuring
Contact
13 Talisman Dr, Katikati, (Upstairs behind Viva Café)
Phone: (07) 549 1326
Email:
ca@accumulus.co.nz
Testimonial
"I have been with Accumulus accounting firm for several years. They have always been professional with my accounts which include a Trust and Orchard business and my personal account. The end of year accounts have been managed quickly with results processed in a short time. I have always had access to them whenever I have had a question that needs an answer or clarifying." Margaret Perry
Auctus are chartered accountants based in the beautiful harbour-side city of Tauranga. Tauranga is the largest city in the Bay of Plenty and one of the fastest growing population centres in the country.
When Auctus opened their doors in 2012, it wasn't on a whim. Founders, Steve and Siobhan Mundy, decided to take a chance, to challenge the status quo and perception of chartered accountancy, and service others who run small businesses.
Many people have the perception that Chartered Accountants simply help businesses with their end-of-year financial statements, tax obligations and GST returns.
While this is true, Auctus is about much more than basic accounting. The team at Auctus are motivated to unlock business growth, help business start-ups achieve their dreams, and unleashing all the potential in more established businesses.
Auctus have grouped their services into 4 packages specifically designed to suit different business types and growth stages. Better yet, they're all fixed fee, which means no surprises for you.
Kickstart
If you're self-employed, have a small business or are just getting started, the big wide accounting world can feel daunting. Don't worry – with Auctus' kickstart package, it's not.
Streamline
If your business is still technically "small" but you've outgrown our Kickstarter offer, this step up is for you. Auctus will help with financial information and Inland Revenue compliance including GST filing. Key for Auctus is making sure your business growth matches your ambitions.
Empower
If your small to medium business is growing fast and you need a bit of extra accounting help to keep everything nicely balanced, check this out. Auctus will take care of compliance, while leveraging our business and IT knowledge to help find opportunities and advantages for you. You'll receive timely reporting to assist you with better decision making.
Exceed
Whatever your size, if you need all the expert advice and support to help your business meet it's full potential, this one's for you. Auctus will sort all your accounting and compliance needs, as well as set you up with a dedicated client partner who'll help with everything you need. This package includes all the accounting bells and whistles you need to drive your business forward.
Services
Accounting
Financial Statements
Bookkeeping
Cashflow Forecasting & Budgets
Financial Planning
Taxation
Tax Returns
Company, Trust, Partnership and Individual returns
GST
Fringe Benefit Tax
Business Support
Payroll
Registered Office/Secretarial
Trust Record Keeping
Business Advisory
Strategic Planning – Life Cycle
Structure
Corporate Trustee Services
Business & Share Valuation
Business Disruption Support
Tax Planning & Structure
Innovation
Systems & Procedures
Strategy Development & Implementation
Software & Systems Support
Specialist Services
Virtual Chief Financial Officer (vCFO)
Property & Construction
Mergers & Acquisitions
Cloud Solutions
Agribusiness
Auctus have been Xero Partners since 2011, are now Xero Platinum Champion Partners, Xero payroll certified, and Xero advisor certified.
Xero accounting software
gives every business the ability to access their accounting system from anywhere at any time. Tracking, receiving and making payments online has never been easier, bank account transactions are updated automatically, the reporting is fantastically useful, and it is all so intuitive and easy to use.
Contact
Unit 2, 144 Third Ave, Tauranga 3110
Phone: 0800 282887
Email: tauranga@auctus.co.nz
Testimonial
"Auctus is with us as our businesses grow and have already put strategies in place for growth, being proactive and helping us map out a plan for the future. I would highly recommend Auctus as their attention to detail and people centered approach is so very different from our previous experience with an accounting firm! I don't just feel like a number anymore - pardon the pun :-)" Marielle Styles
Bennetts Proactive are based in Te Puke in Western BOP. Te Puke is known as the Kiwifruit Capital of the World, and for good reason. The town is surrounded by kiwifruit orchards and pack houses, and it is also home to over 1,000 avocado orchards.
Bennetts Proactive Chartered Accountants provide everything you need to take your business to the next level - whatever that means to you.
You might be an established business ready to take on the world, a brand-new business bravely taking your first steps, or a family business that simply wants to off-load the hassle of tax returns. Whatever you're trying to achieve, Bennetts Proactive will provide the strong foundations you need to get there.
It's all in the name: Established in the 1960's, Bennetts Proactive is built on providing proactive, forward-thinking support, which means you can relax knowing that they've got you covered.
Services
Tax Support Services
Preparing tax returns
Tax minimisation strategies and structures
Tax planning for new business structures
Assisting with IRD audits and disputes
Applying to IRD for binding rulings tax returns – income tax, GST, PAYE, FBT, RWT, NRWT, SSCWT and others
Advising on property development and subdivision tax rules
Assisting with the IRD's ever changing 'demands and systems'
Prompt telephone advice for any tax issue
Business Advice & Support
Company administration
Employment advice
Financial planning and monitoring
Planning for growth
Raising finance
Reporting
Strategic planning
Valuations
Accounting for Start-Ups
Determining the best structure for your business: sole trader, partnership, limited liability company or trading trust.
Preparing a business plan, cashflow projections and budgets.
Assessing your finance requirements.
Advising on the best sources of finance and develop the necessary proposals.
Establishing a strong working relationship with your bank.
Completing registration procedures with the Companies Office, Inland Revenue or Customs and Excise.
Dealing with company secretarial issues.
Setting up an appropriate financial recording system for your internal use and to comply with statutory requirements
Contact
8 Queen Street, Te Puke
Phone: 0800 B PROACTIVE (0800 277 622)
Testimonial
"They're really proactive in everything they do, there's nothing hidden. Be it your accounts or taxes that need to be paid, everything's upfront and you're made aware of what's going to happen in the next 12 months. They're only an email or phone call away, you get an instant response and instant action." Tanya & Bruce Major
Pearce & Co are top husband and wife accountants based in Rotorua. Rotorua is known for bubbling mud pools, shooting geysers and natural hot springs, as well as showcasing our fascinating Māori culture.
Pearce & Co genuinely want to make a difference. They want to make sure you will actually see them in person, as they believe catching up with you regularly, brings the best outcomes.
After working for a combined 32 years for a number of clients, across a range of sectors, Pearce & Co arose from their passion for accounting, the experience and knowledge they have gained, and the simple desire to work with clients and help them achieve their goals.
They utilise technology where it works the best, have fine-tuned their processes, and are certified advisors for Xero and a number of other cloud-based business platforms.
Services
Pearce & Co offer a range of monthly fixed price accounting plans which can be tailored to your specific requirements.
From $40 + GST per month
​Ideal for individuals that own 1 or 2 rental properties or have investments (shares/deposits).
From $125 + GST per month
​Ideal for GST registered businesses that are a little more independent and enjoy doing their own GST returns.​​
MOST POPULAR: From $175 + GST per month
Ideal for GST registered businesses that want to remove the hassle of preparing their own GST returns correctly for peace of mind.
From $400 + GST per month
Ideal for GST registered businesses that want to regularly monitor and improve their business performance.​
Contact
1109 Fenton Street, Rotorua
Phone: 07 347 8090
​Email: office@pearceaccounting.co.nz
Testimonial
"Highly recommend Alex and Sarah at Pearce and Co - they are great to work with and explain things in layman's terms which makes it easy to understand. I always know my accounting needs are taken care of and I never have to worry if something is missed. They're always ahead of the game." Flair
Legacy Accountants are based in Whakatāne – the heart of the Eastern Bay of Plenty. Whakatane is known for easily accessible outdoor adventures, and frequently records the highest number of sunshine hours in New Zealand.
Legacy was formed by Barry Morgan, Jason Lougher and Jolene Hannah after feeling the dissatisfaction of being surrounded by an industry of the same type of people – over-promising the same types of things.
Legacy are different. Their directors are nearly always available, and they ensure that two members of their team will be working with you. Legacy believe building relationships is the cornerstone of their business.
Legacy Accountants use cutting edge technology and modern software to make your business more profitable. As they find more efficient systems that provide cost-saving solutions, they not only save your business money, but they will save you money on their fees!
Services
Accounting
Accounting is the plumbing that makes the numbers flow freely and is performed by individuals having the knowledge to carry out the tasks.
Tax
Tax is an inescapable fact of life – we all have to pay it! It's a complex area, and that's why you need an experienced adviser to navigate through.
Software
Legacy don't work exclusively with any particular software products. The more they understand how your business operates, they can find out what works best for you.
Business Services
Legacy provide the advice and guidance for your business, so you can control how many hours you work, how much money you want to make, and who will work for you.
Professional Trustees
As professional trustees, the directors at Legacy work in this field every day and can give guidance and advice in areas not always thought of by novice trustees.
Contact
10 Domain Road, PO Box 88, Whakatane 3120
Phone: 07 308 5453
Testimonial
"It is a complete breath of fresh air to work with accountants who not only have an exceptional grasp of the complex business tax environment but also believe strongly in the value of relationships and communication." Mike Morgan & Midge Hand